-Four days before the 2020 presidential election and aware of the planned Chinese hacks of the election, Gen. Mark Milley had two secret phone calls (without President Trump's knowledge) with China's top general, Gen. Li Zuocheng promising to alert Gen. Li of any retaliatory actions against China telling him, "If we're going to attack, I'm going to call you ahead of time. It's not going to be a surprise."
EMERGENCY ALERT: Forced Vaccinations w/Gun Confiscations Now Being Prepared (CLICK HERE)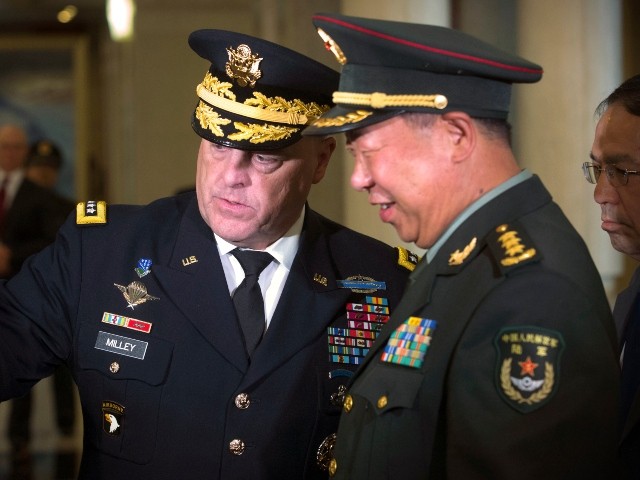 -Leading up to January 6, 2021, Nancy Pelosi coordinated with the FBI in the planning of the 1/6 Capitol Riot, which was executed by the FBI and FBI-recruited assets on 1/6, with her intention being to blame Trump and Trump supporters for the attack which she and the FBI planned.
-On January 8, 2021 Nancy Pelosi, in "responding to" her own attack (which she organized in cooperation with the FBI with the intention to falsely blamed Trump) initiated a call to Gen. Mark Milley wherein Pelosi cited the 1/6 "Riot" she herself planned as reason for blocking the constitutional authority of "an Unhinged President" Commander in Chief President Trump, which Mark Milley agreed to do.
-On January 8, 2021 Gen. Mark Milley instructed senior military officials in charge of the National Military Command Center to not take orders from President Trump.